A simpler vocal life
Forget about Dropbox and Google Drive!
In fact, forget about Facebook as well.
Finally a service for choirs, where everything can be gathered in one, rehearsal-friendly place.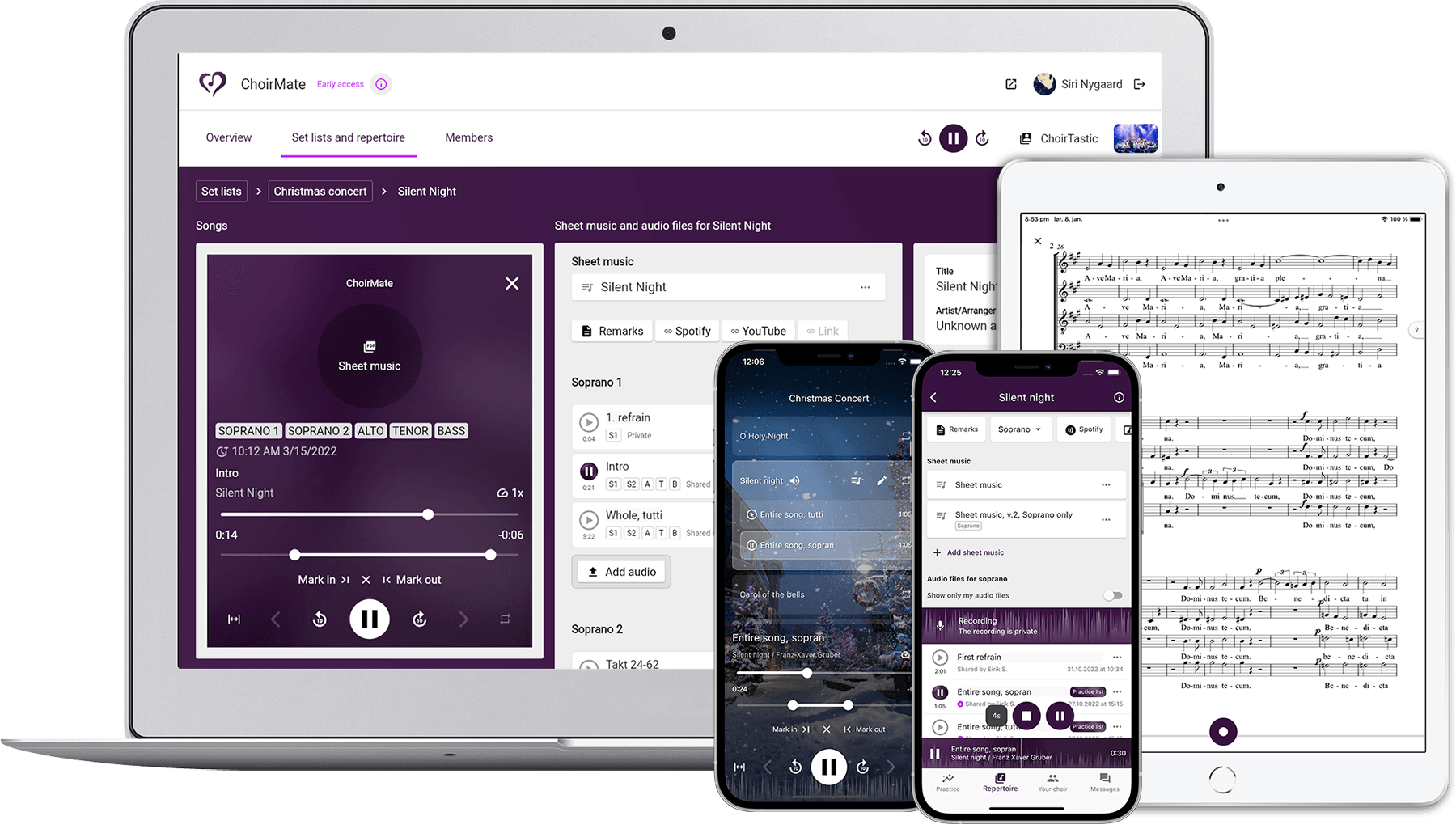 ✨
Thousands of singers and conductors already use ChoirMate
✨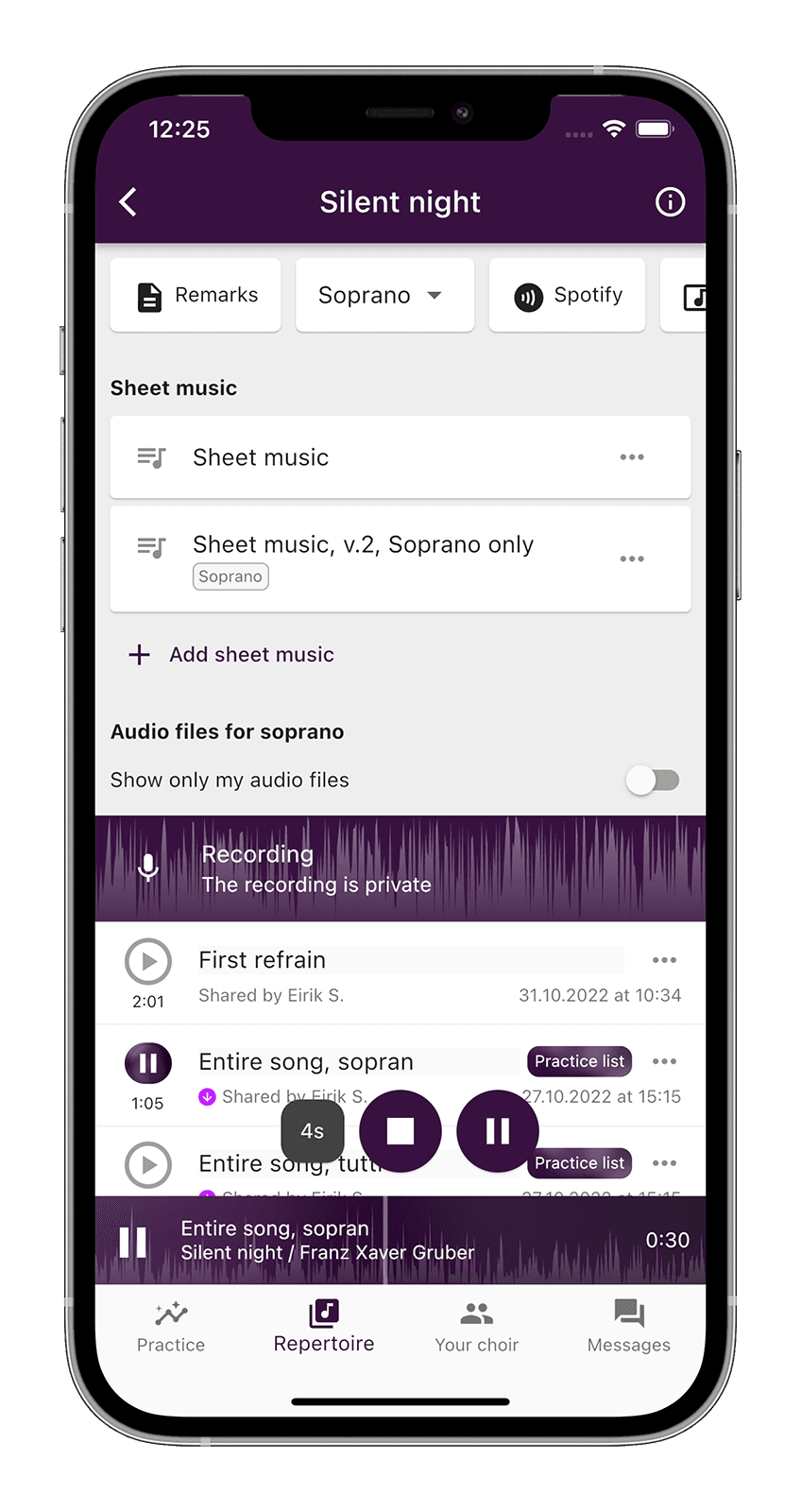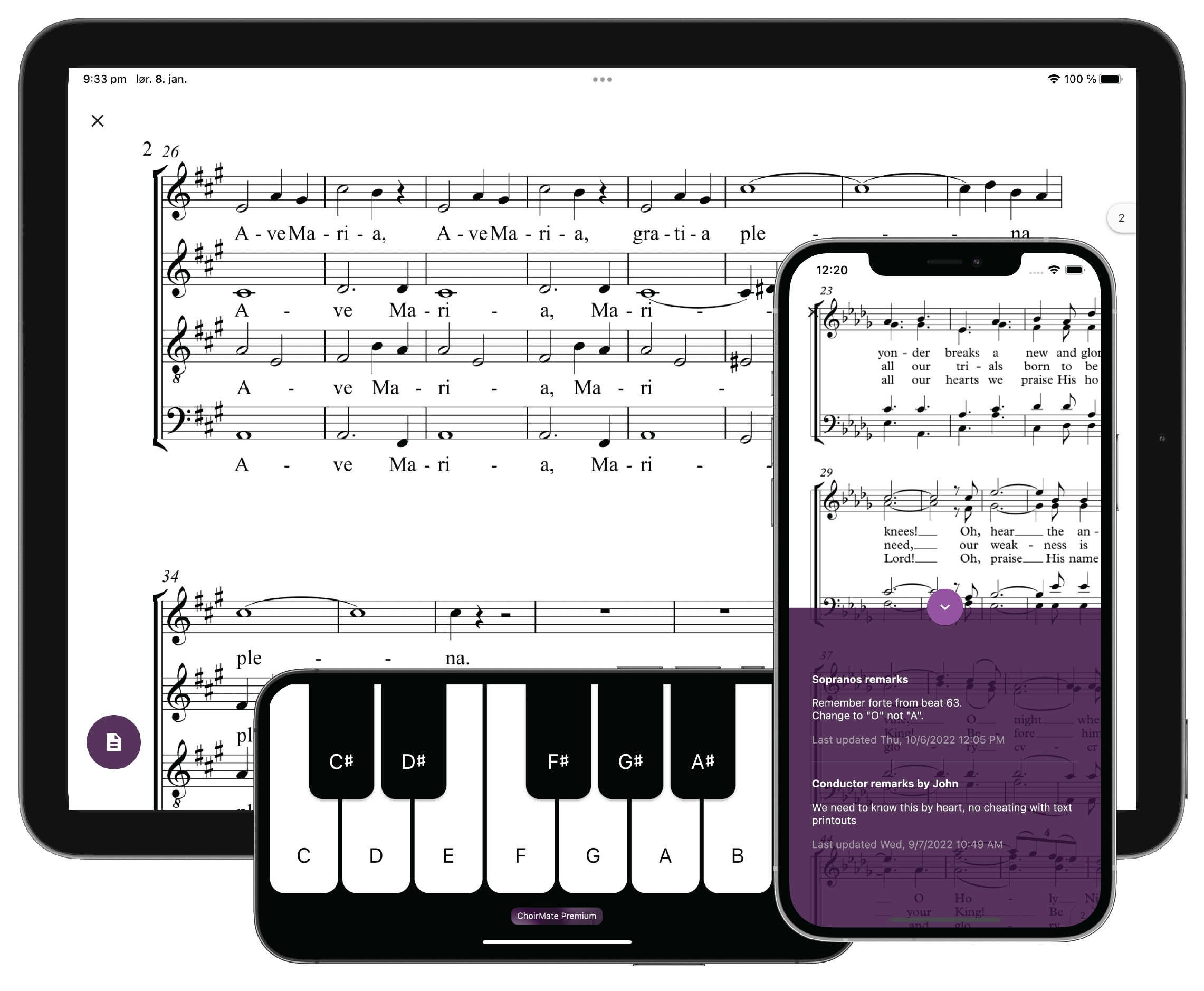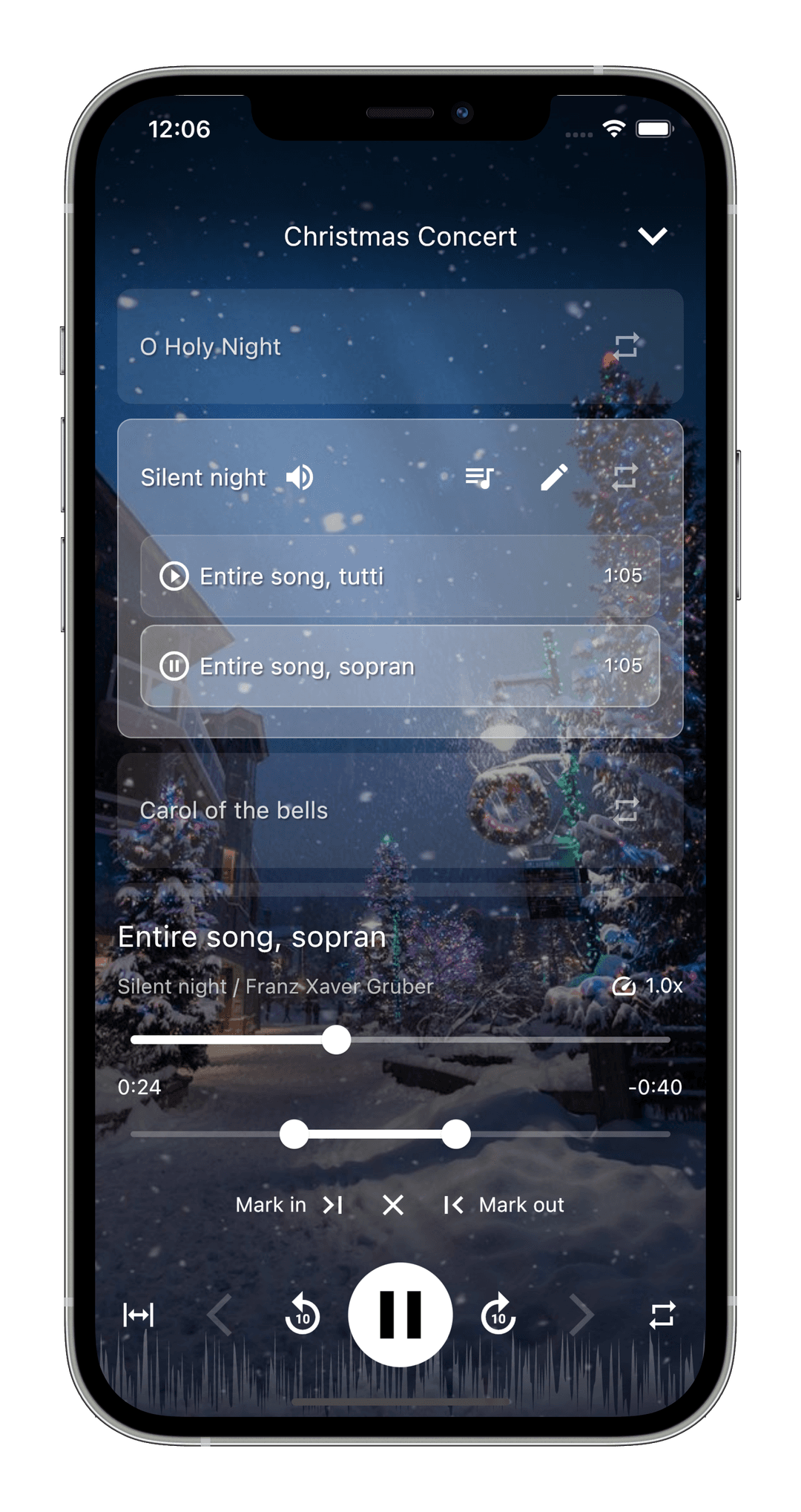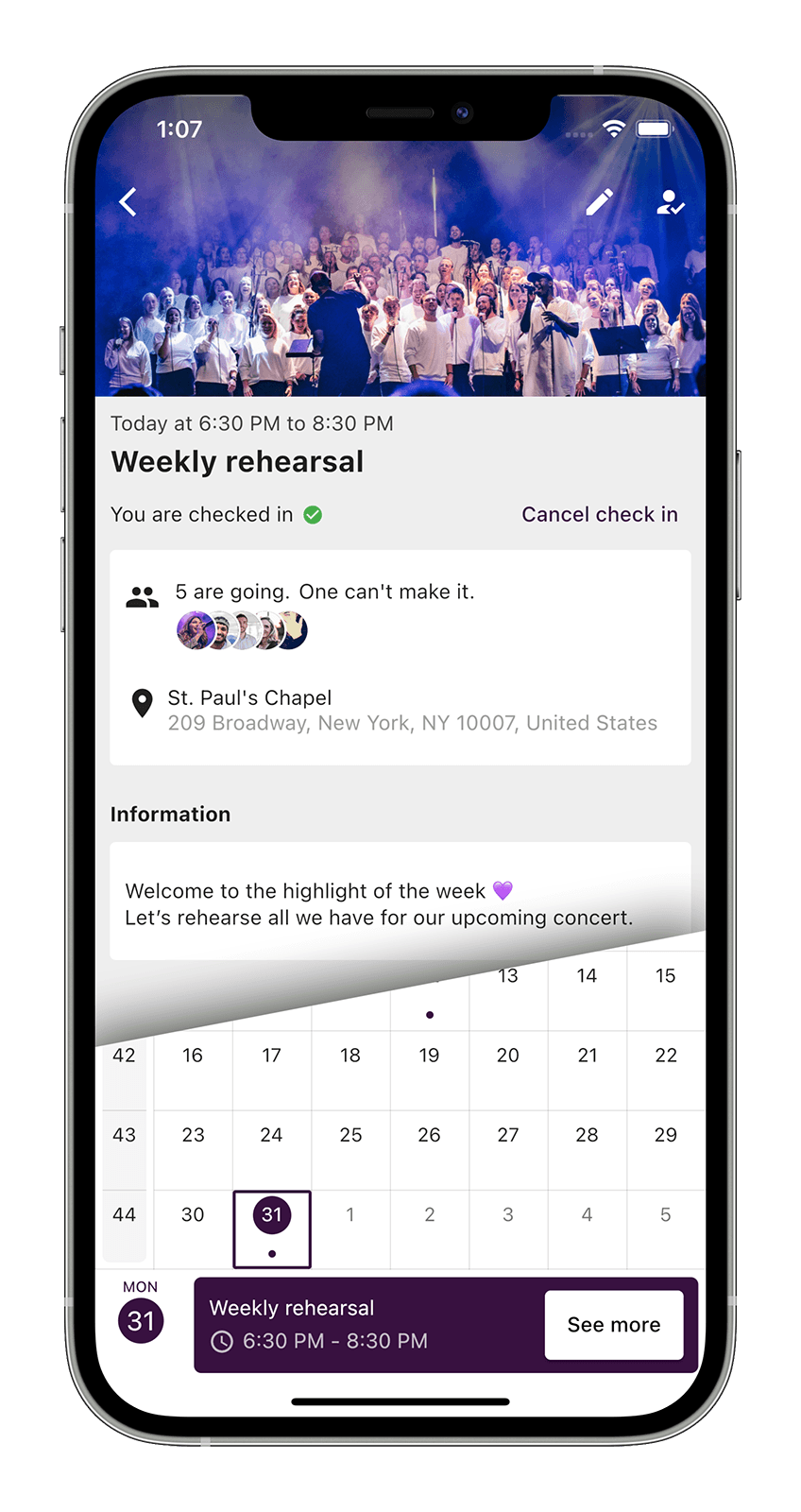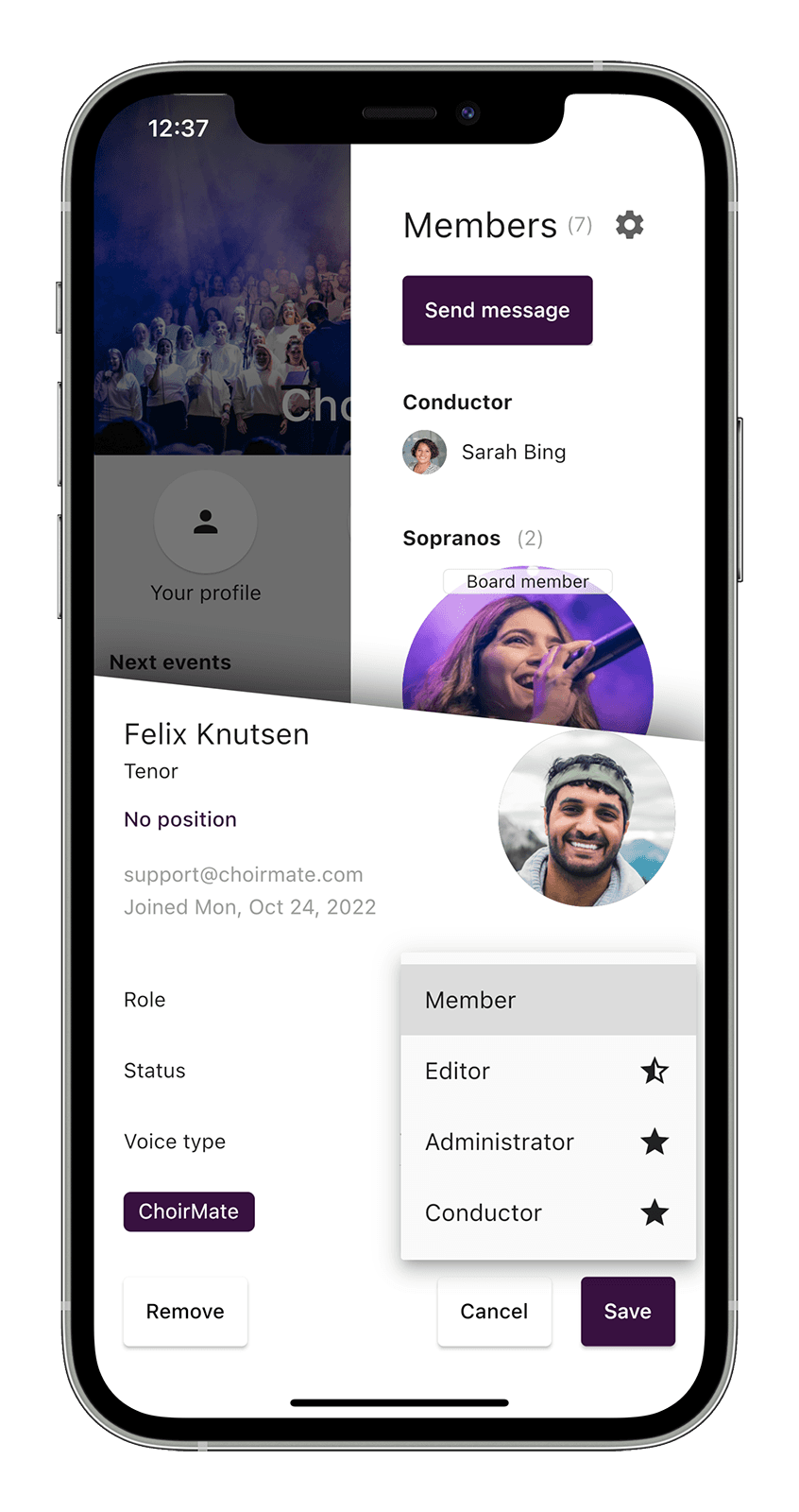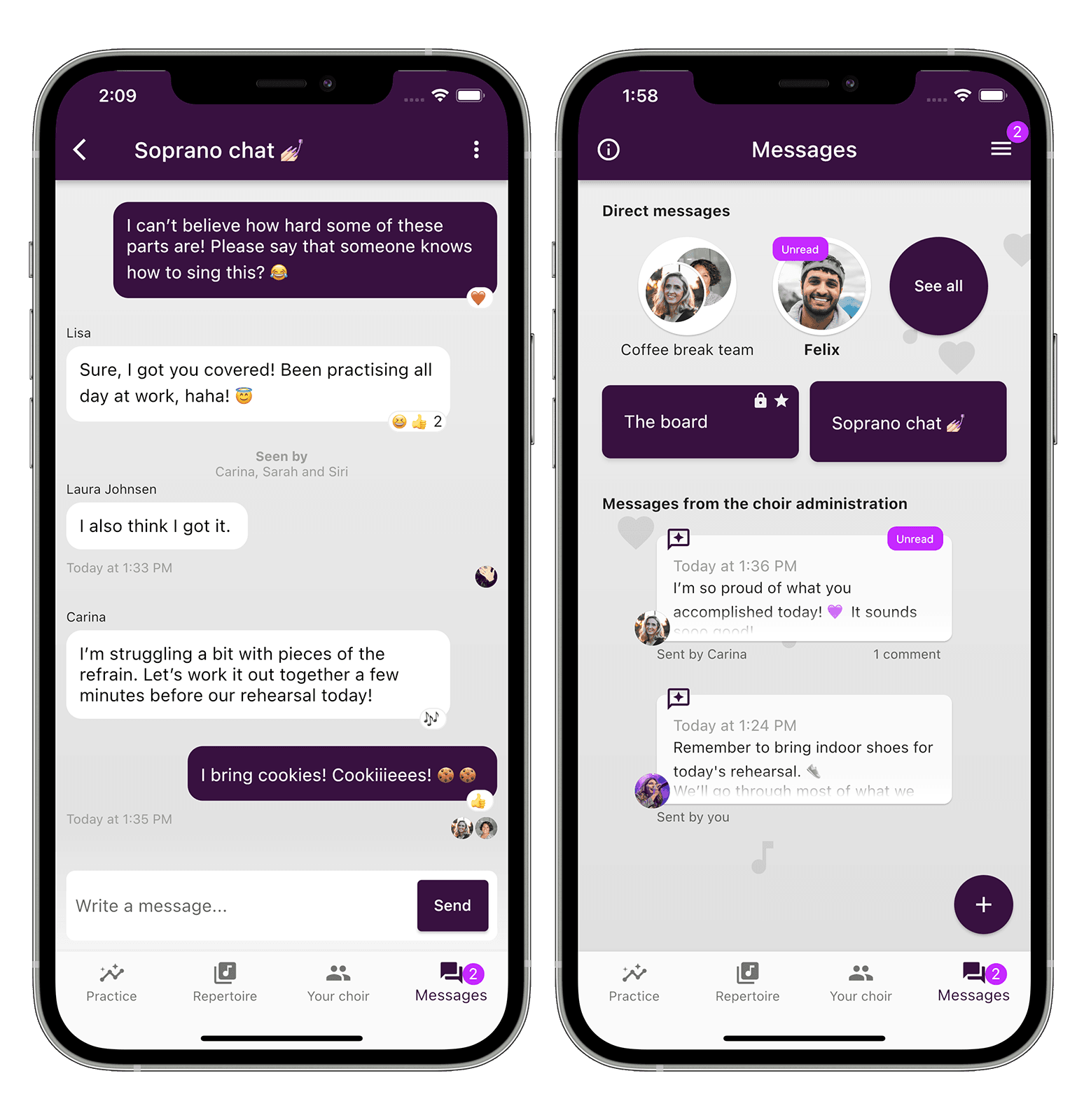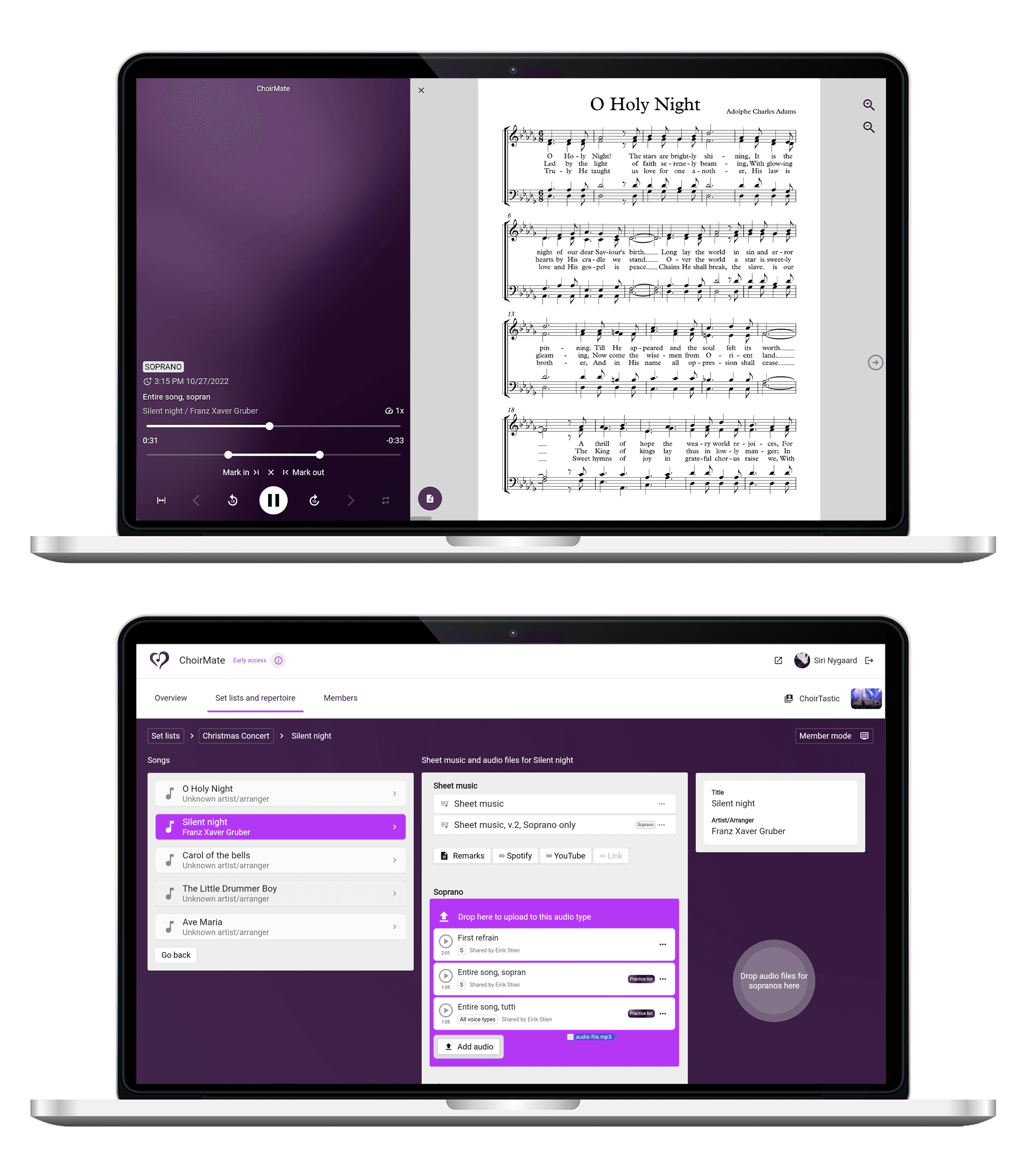 Everything your choir needs,
gathered in one place
Read more below the picture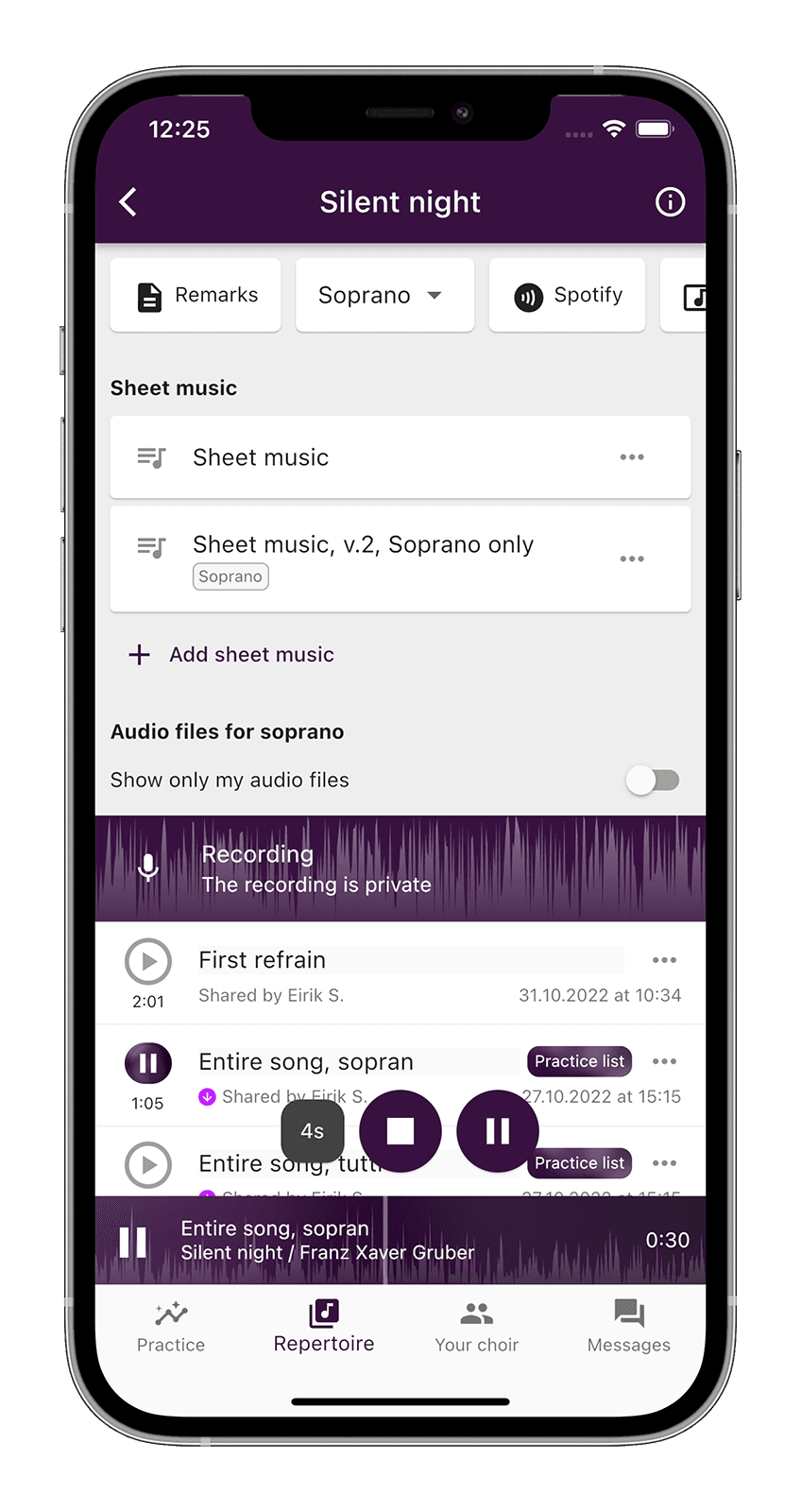 Recording and sharing made easy
Audio files
Quick access to your own and others' audio files, categorized by set list, song and voice group.
Sharing
An audio file can be shared between your choice of voice groups by its owner.
Recordings
The conductor can record audio files in advance of the rehearsals. The choir members may also make recordings on their own.
Say goodbye to the always full Dropbox folder, if you at all have managed to find it.
Feature rich, reasonably priced
How many members are there in your choir?
Choose one of the two following plans
ChoirMate Free
The free version, where your choir is boosted by many useful features in ChoirMate.
This is what your choir gets with ChoirMate Free:
Create the choir

Add and read your choir's sheet music

Repertoire, set lists and practice lists

10 audio files per user

Member list

Messages

Calendar with attendance and absence registration
Recommended
ChoirMate Group Package
Experience ChoirMate at its best, with access to all features and unlimited storage.
Your choir gets everything in ChoirMate Free, plus:
Unlimited number of audio files

Play audio with the app closed

Practice from your PC/Mac on the web version

Offline mode

Built-in piano

Export attendance records

Send images in messages
Try free for 2 months to find out if ChoirMate is a good fit for your choir.
Get your choir started in these easy steps!
Download the app, and create a user. The choir can be created after you have confirmed your email address.
Enter info about the choir, add songs to set lists, upload sheet music and any audio files. You can also add the choir rehearsals and other activities to the calendar.
3
Invite your choir members
Via an invitation link, the choir members get help to download the ChoirMate app and join the choir.
You can appoint administrators and editors to help you manage the content of ChoirMate. This makes it easy to collaborate on managing your choir.
Frequently asked questions
Read more experiences with ChoirMate