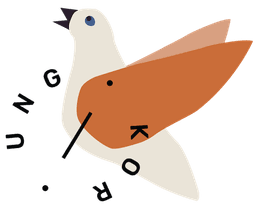 A simpler vocal life
Forget about Dropbox and Google Drive!
In fact, forget about Facebook as well.
Finally an app for choirs, where everything can be gathered in one, rehearsal-friendly place.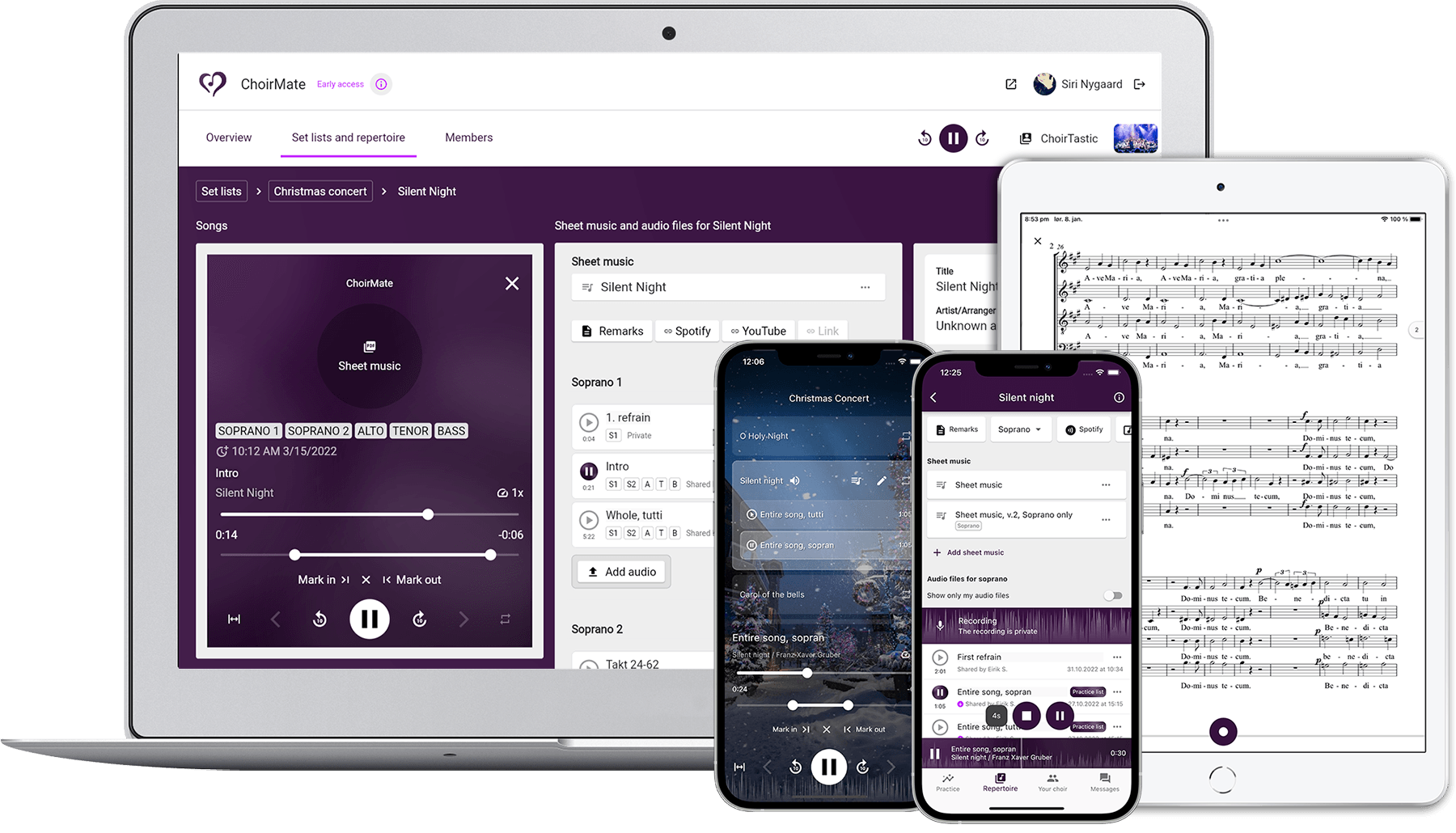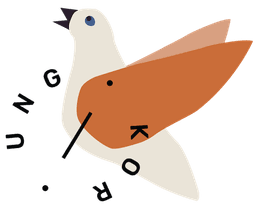 ✨
Thousands of singers and conductors already use ChoirMate
✨
ChoirMate
A simpler vocal life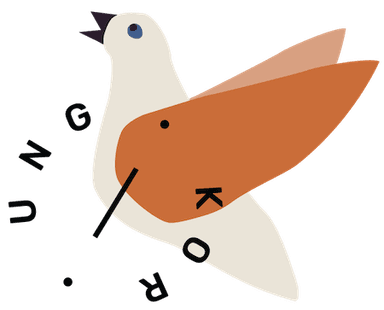 Membership in Ung i Kor gives discount on ChoirMate for choirs looking for a great digital tool for rehearsing songs and managing their group.
As member of
Ung i Kor
a choir will receive a discount of
20%
on the group package of ChoirMate.
Apply the discount code UNGIKOR94 when placing your subscription order.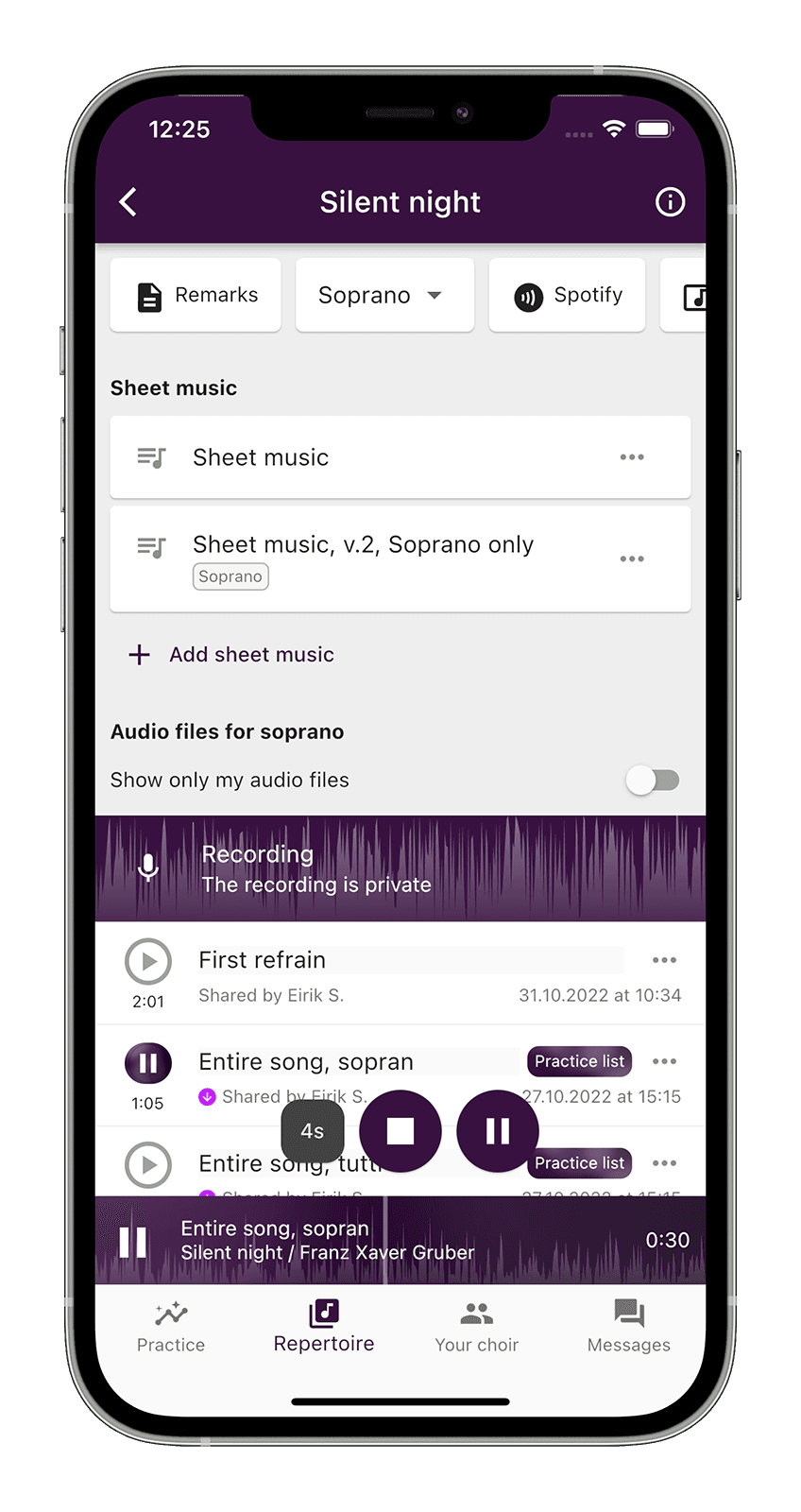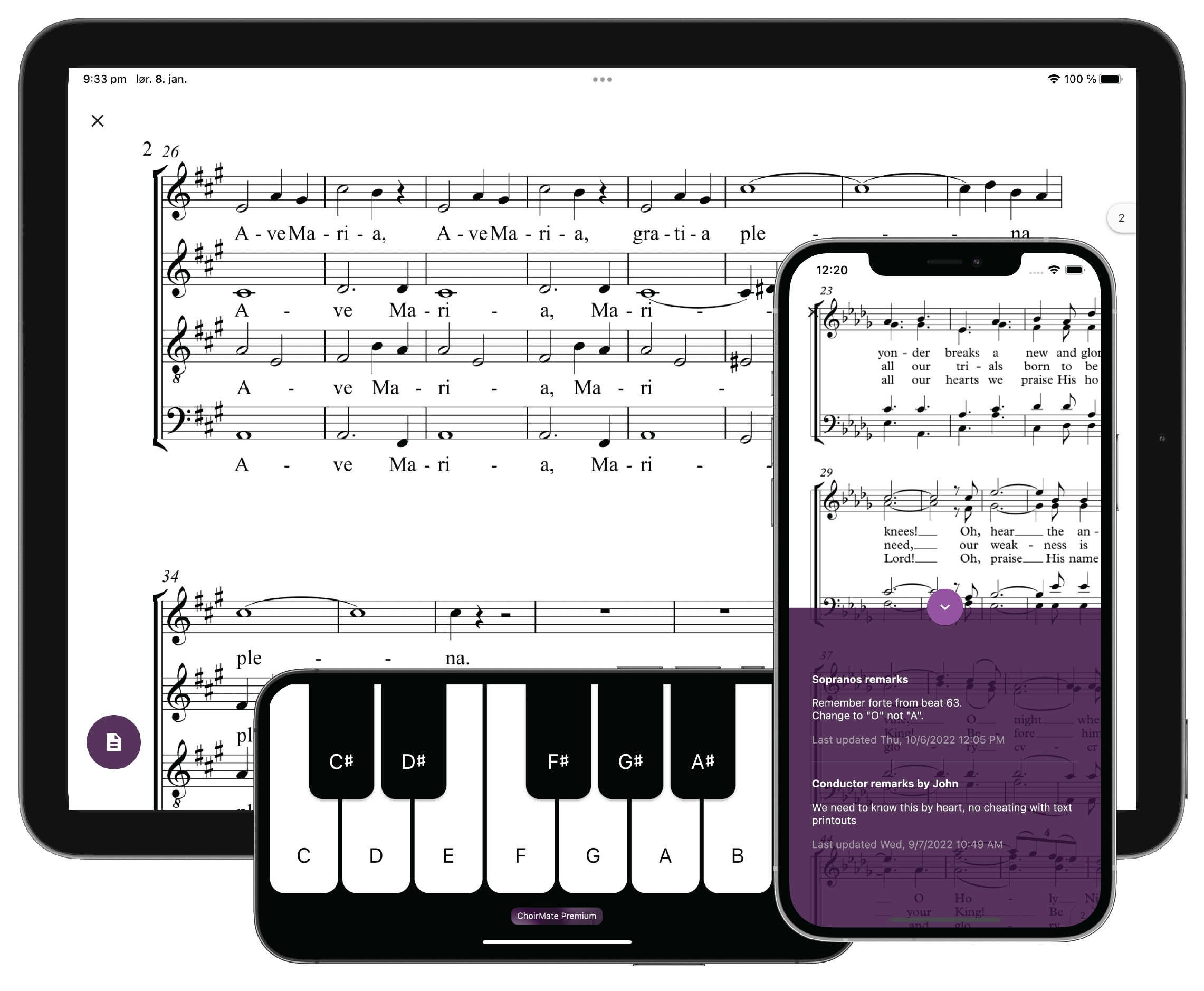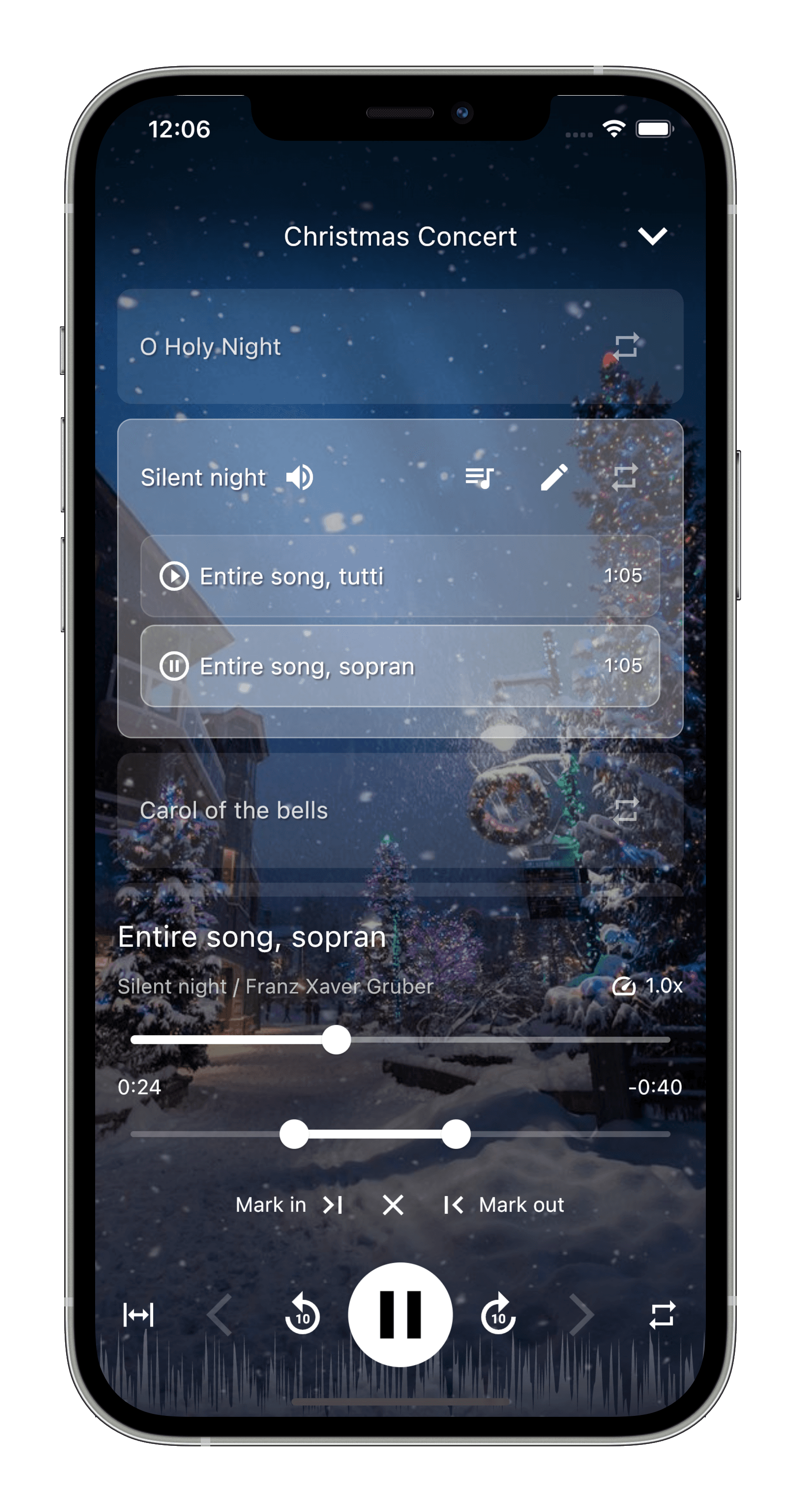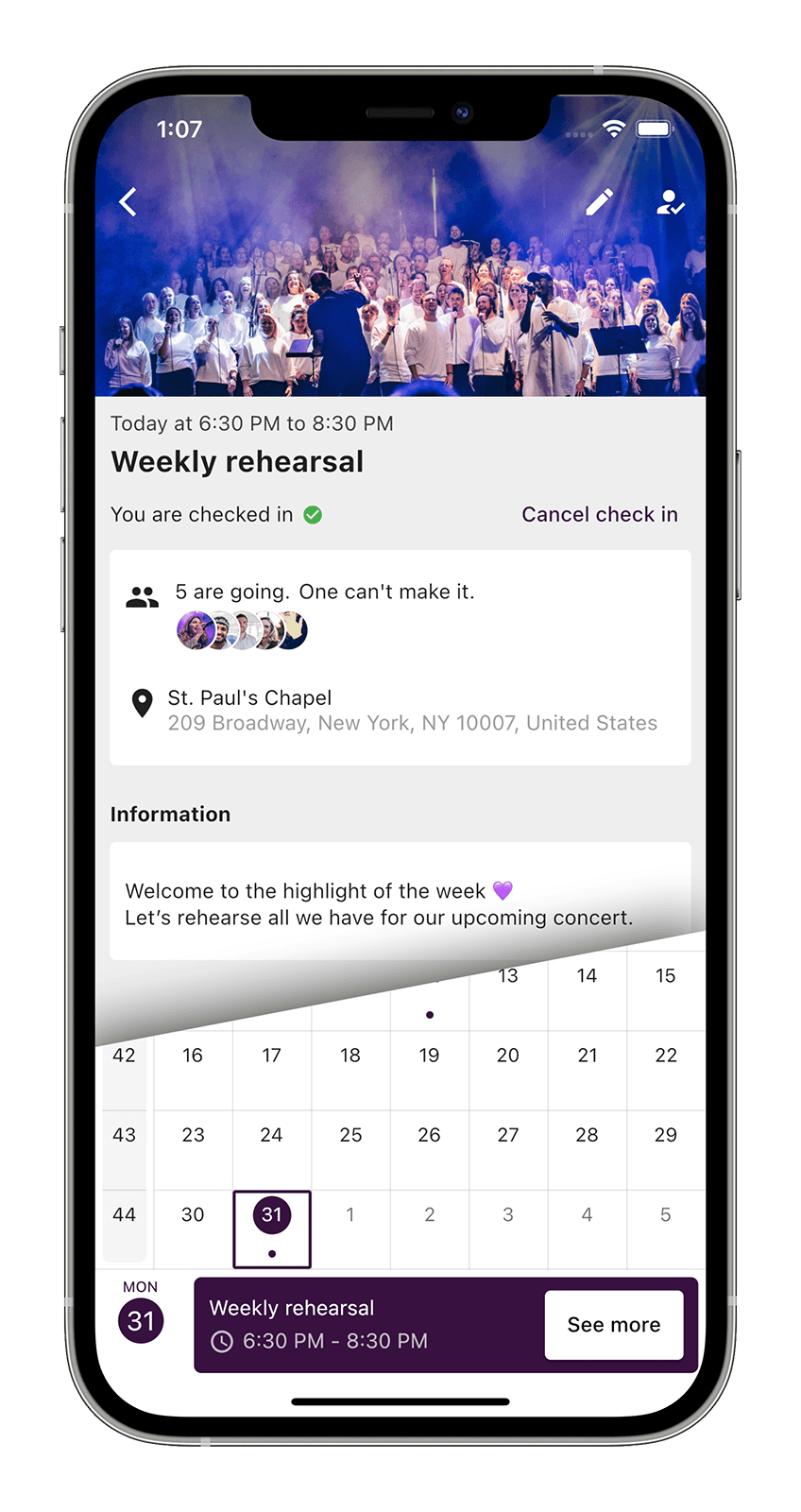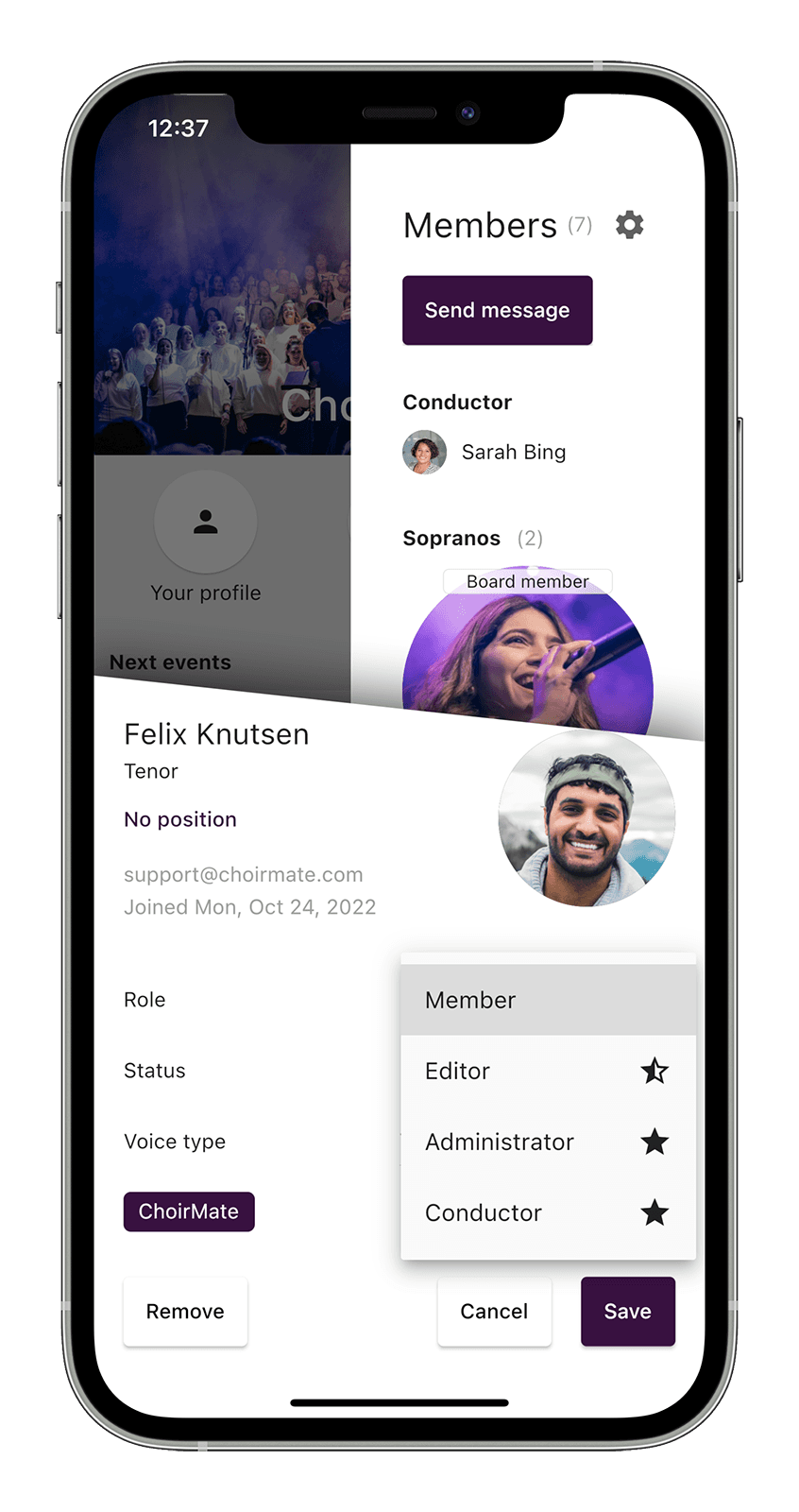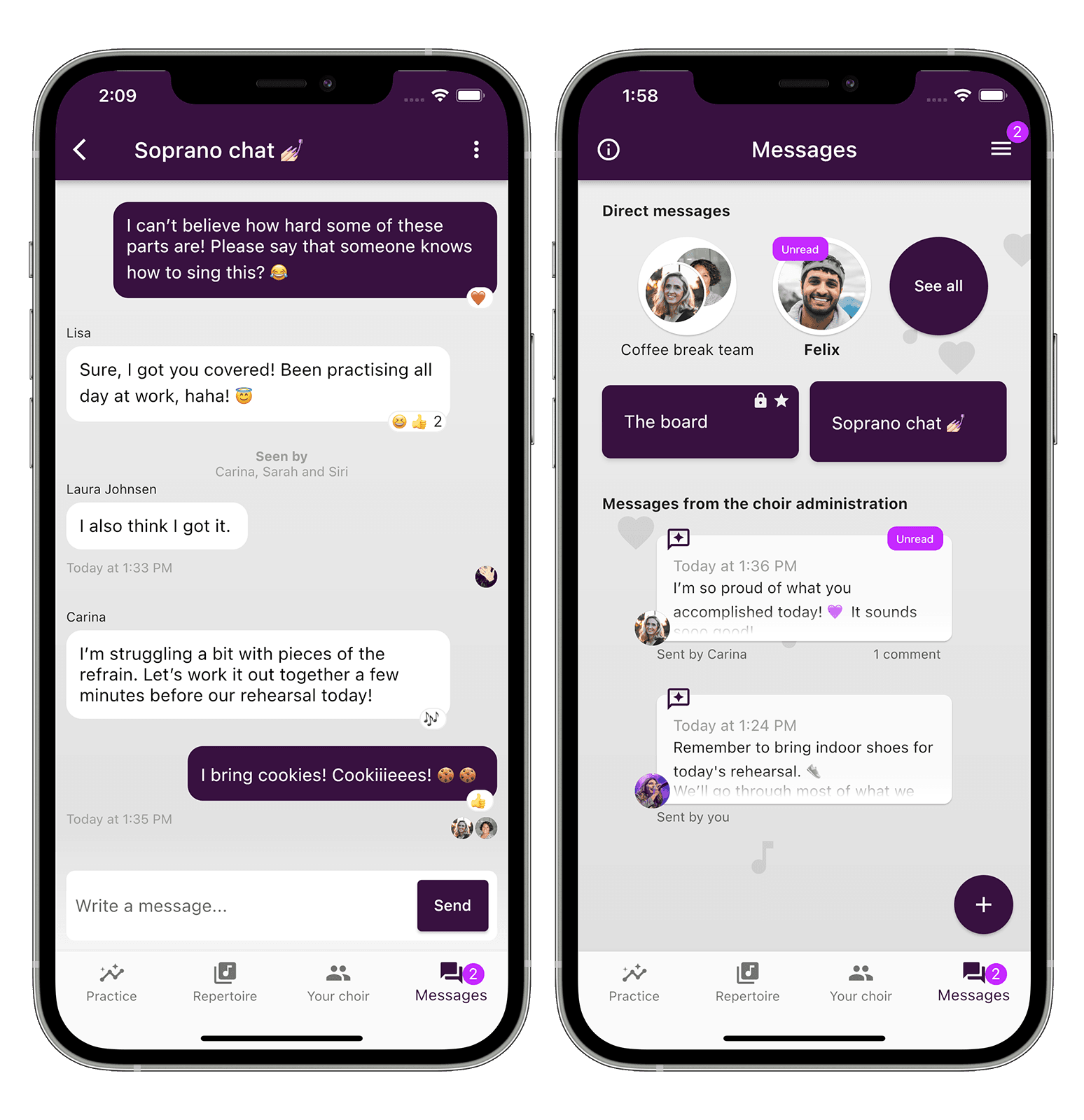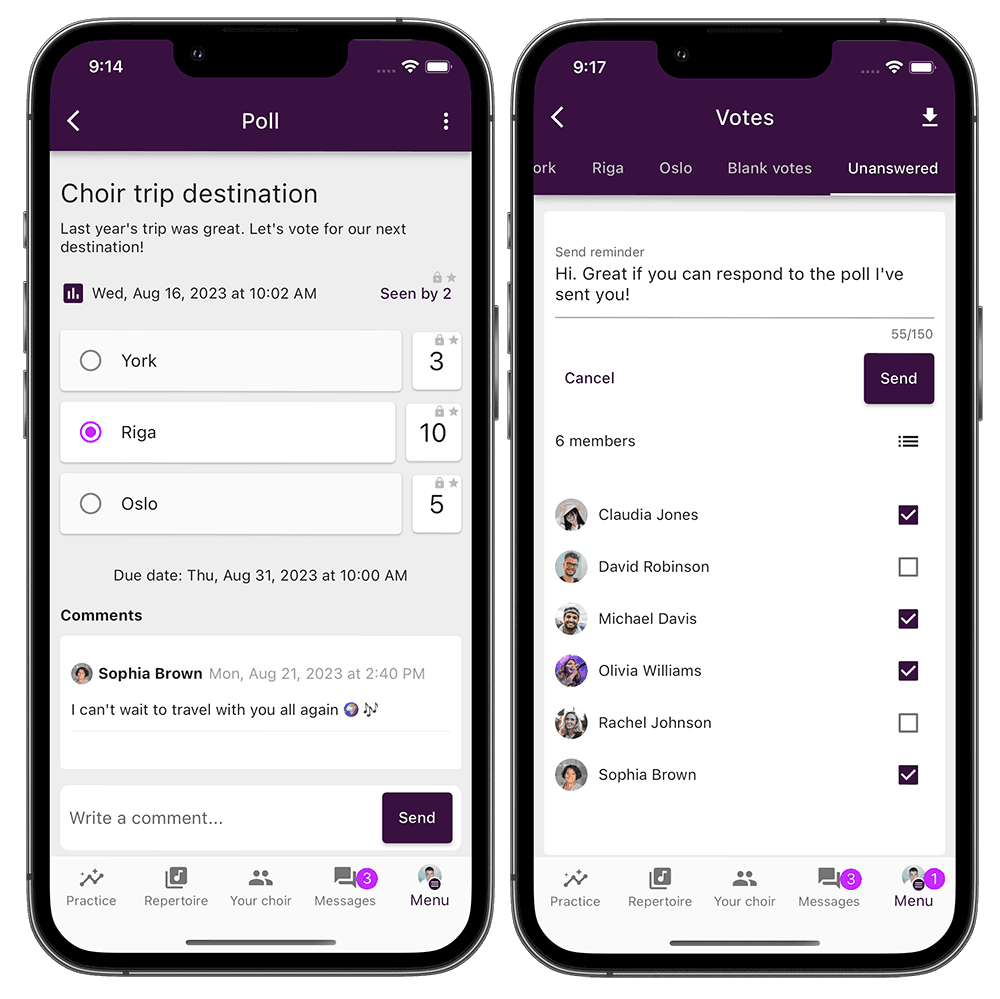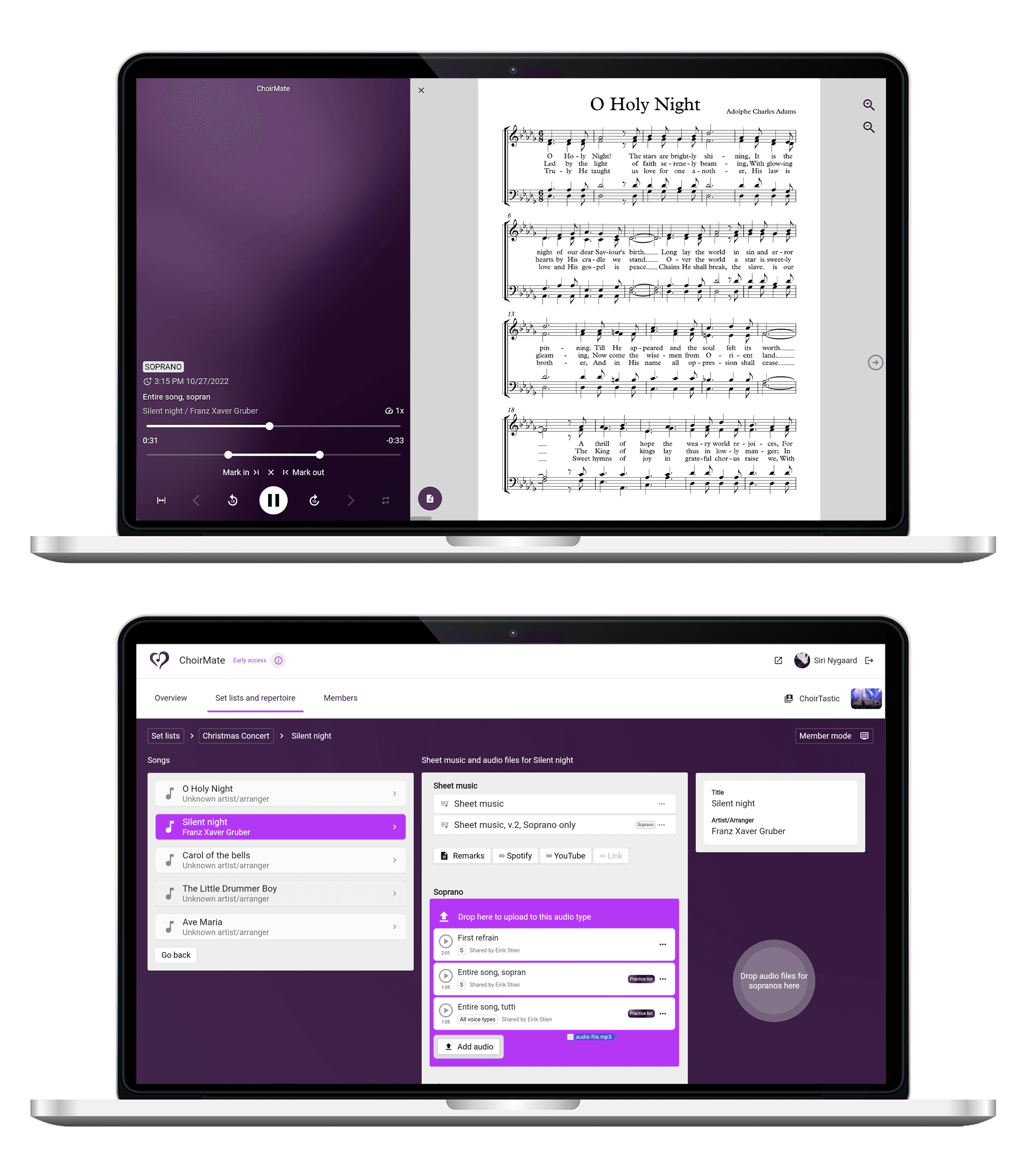 Everything your choir needs,
gathered in one place
Read more below the picture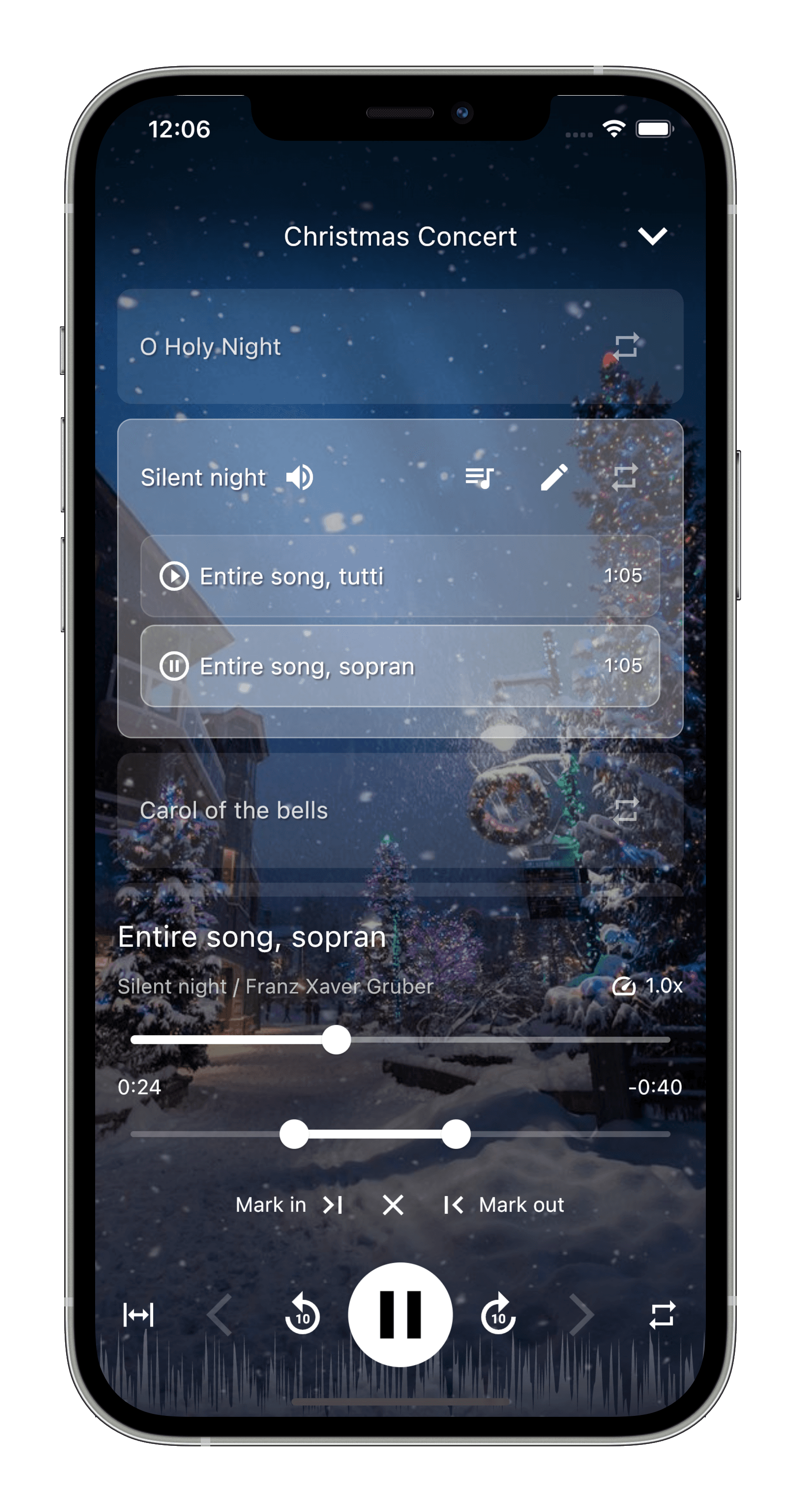 Nail the repertoire
Practice lists
Get started with self-practice whenever you have a spare moment, instantly.
Listen anywhere, anytime
Whether you are on your way to work, school or at home does not matter. The curaded practice list for the next concert is always available.
Editor controlled
Appointed choir members are responsible for updating the practice lists for their vocal group. Since the practice lists are shared, the fellow group memebers can easily get started practicing. Why waste time and energy finding the best audio files, when a few editors can facilitate for everyone else?
The good results from increased self-practice are both heard and felt.
Feature rich, reasonably priced
How many members are there in your choir?
Choose one of the two following plans
ChoirMate Free
The free version, where your choir is boosted by many useful features in ChoirMate.
This is what your choir gets with ChoirMate Free:
Create the choir

Add and read your choir's sheet music

Repertoire, set lists and practice lists

10 audio files per user

Member list

Messages

Calendar with attendance and absence registration
Recommended
ChoirMate Group Package
Experience ChoirMate at its best, with access to all features and unlimited storage.
Your choir gets everything in ChoirMate Free, plus:
Unlimited number of audio files

Offline mode

Play audio with the app closed

Practice from your PC/Mac on the web version

Built-in piano

Export attendance records

Send images in messages

Polls *
Try free for 2 months to find out if ChoirMate is a good fit for your choir.
* Only available in the group subscription
Choirs are eligible for a
20% discount
as members of Ung i Kor.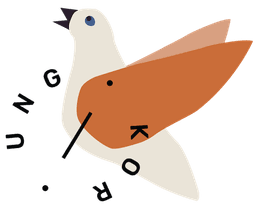 Trusted by choirs world wide
Use the app in your language 🌍
We support English, German, Polish, Italian, Spanish, Portuguese Brazilian, French, Swedish, Norwegian, Danish, Finnish and Icelandic.
🇺🇸 🇸🇪 🇳🇴 🇩🇰 🇫🇮 🇧🇷 🇮🇹 🇵🇱 🇩🇪 🇪🇸 🇬🇧 🇫🇷 🇮🇸
In fact, a lot
Read more experiences with ChoirMate